When it comes to translations, the Internet has not been a reliable helper for many years. But with the advent of the web-based translator DeepL this changed abruptly. Gone were the fragile, grammatical nightmares of Google and Microsoft. The KI supported translator impressed with a great user guidance and a mostly great result. Now the company is announcing a "another quantum leap in translation quality".
DeepL says Google and co are fighting the battle
With a new algorithm DeepL wants to completely depend on Google, Microsoft and Amazon. According to their announcement, they have improved all the criteria of a good translation tool and, thanks to new neural networks, they can interpret the meaning of sentences much better and thus transfer it into the new language.
"We assume that companies such as Google or Microsoft also have very good data for training neural translation networks. On the other hand, we have achieved many innovations in the mathematics and methodology of neural networks, with the help of which we can extend our lead. It is a special moment for our entire team that these improvements can now be used by billions of people."
.
Whether this really works has been tested by the AI company in various blind tests. In such tests, independent experts are presented with different translations of the same text and are asked to select the best one without knowing the source of the translated document. The interviewed translators identified DeepL as the most professional translation four times more often than the others.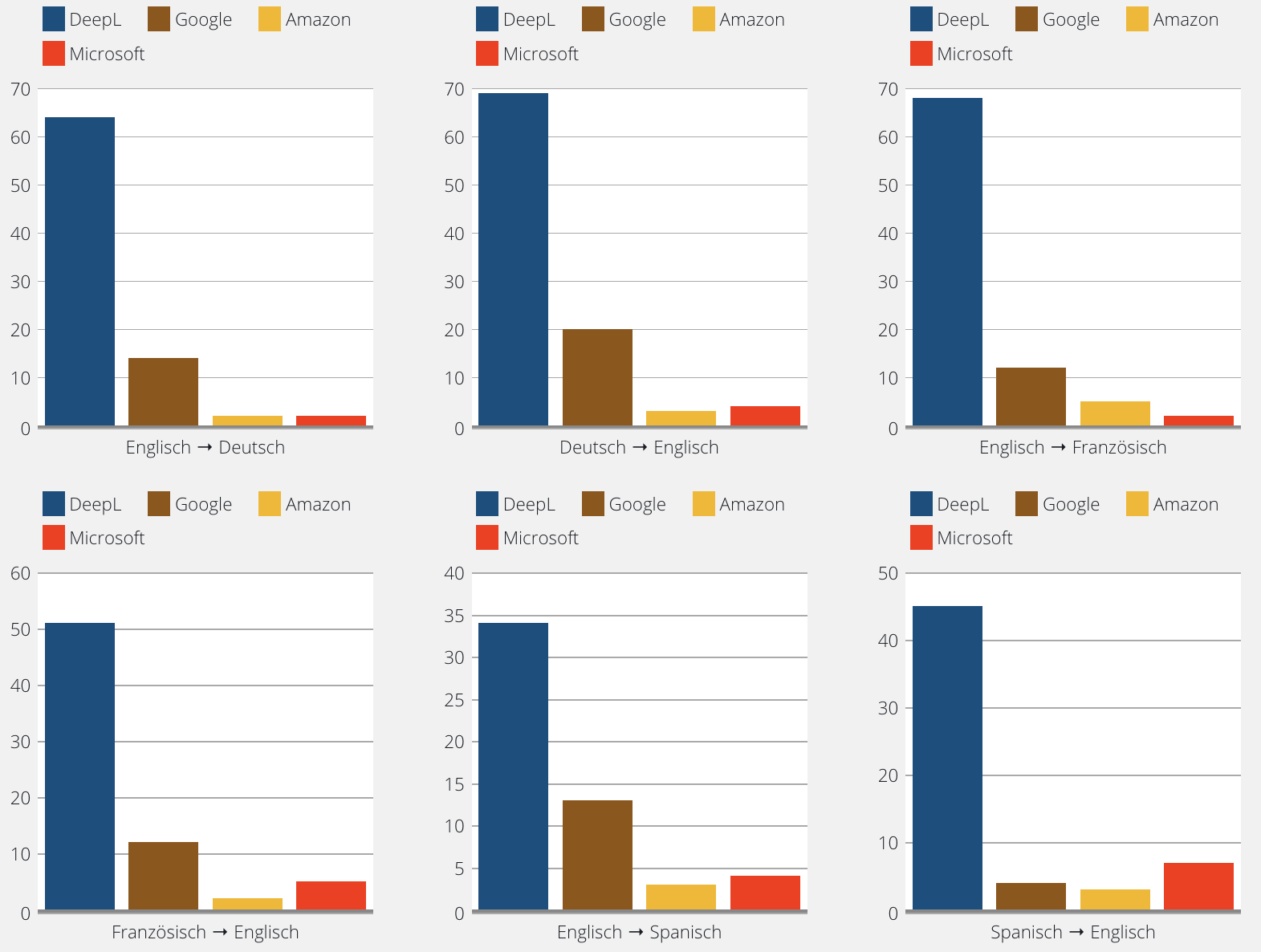 Thus, the translation service outdid competitors such as Google, Amazon and Microsoft in the languages English, French, German, Spanish, Italian, Dutch, Polish, Portuguese and Russian.DeepL is however not only something for use in e-mails or conversations.
Developers can also access the DeepL API for five euros a month and integrate the translation service into their own apps, platforms or web services.