The world of business is changing. In order to find candidates for jobs to be filled, companies are taking new ways of approaching applicants. In the WAR FOR TALENTS it is important for the personnel to cultivate the employer brand in order to be perceived more positively by applicants than the competition.
Applicants today
Today's applicants are more networked, more mobile than a few years ago. Regardless of age, they are on the move on several channels at the same time. The potential applicants select their information, news and novelties more according to their own preferences than was the case in the past and therefore need their very own way of addressing.
One day in the life of the Digital Natives (Source: Jessica Harms)
Applicants today have different preferences than they did just a few years ago. They attach less importance to a high salary and prefer to follow their personal interests. Colleagues and tasks also have a great influence on the final career choice.
Companies must therefore seek access so that they can optimally reach their future employees. Sometimes creativity is required, but especially empathy.
Recruiting for SMEs
Often, as with all digitisation issues, small and medium-sized enterprises in particular are told that they simply do not have the means to follow a digital strategy. But that is not true. SMEs in particular can demonstrate the flexibility that many corporations still lack. They can decide without large hierarchies which way to go and thus cause a stir.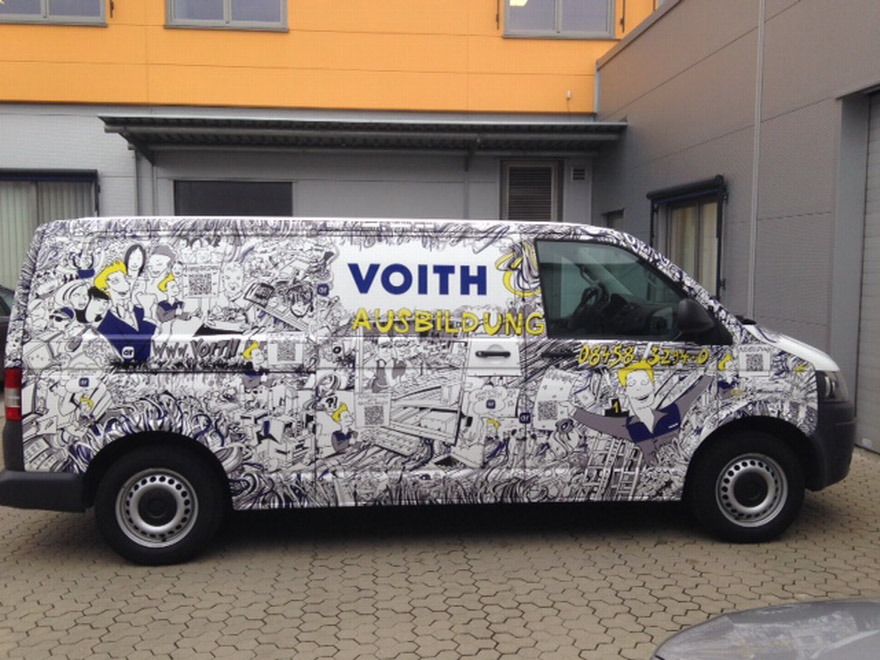 It is important, however, that they think about what they offer applicants and what assets they have. This should be the core question of digital recruiting. Such factors are, for example, personal recognition and the opportunity to make the best possible use of one's own abilities.
In all activities, whether digital or analogue, the human being must be at the centre. They must give their digital strategies a personal touch in order to stand out in the war for talents, but especially in the flood of information.
Nowadays, companies can no longer concentrate on a single platform to recruit personnel. In the competition for attention, it is necessary to address applicants in texts, images and sound. Applicants do not want to see faceless companies in front of them, but companies that act humanly and know how to inspire.
In the next article we will go into more detail about the possibilities and instruments of digital recruiting.