Digital services and devices are changing our lives more and more. On one day alone, we generate 2.5 trillion bytes and I suspect that this number has become obsolete again at this moment while I am writing these words. We have realigned our lives. Our smartphone is a calendar, navigation system and TV, our conversations run via WhatsApp, Facebook or e-mail. Analog is out and digital is the new normal.
In this digital age, however, one must also think ahead. Currently, I am organizing digina together with partners, both as an innovation profiler and as a board member of the start-up network SUN. The digina is the conference on digital life, but not only on digital life, but also on the digital legacy.
Whoever cuts now should now think about a question. If we generate 2.5 trillion bytes a day… what happens to all the data when we don't exist anymore? Digital preservation has become a challenge in times of digital life. Not only the preservation of the data that shapes our lives, but also those that need to be preserved for posterity. For those entrusted with the task of collecting and preserving the cultural digital heritage, the urgent question is what is to be kept of these vast amounts of material for future generations and how they can be selected and preserved.
digina Story
Organizing a big conference like the digina in Munich takes a lot of people. Besides my dear co-organizers Sabine Landes and Mario C. G. Juhnke there are so many little wheels and diligent helpers that you can hardly mention. But an event lives on its stories, not only those told by the press at the end of the event, but also those told at the event. For this reason we have launched the action #diginastory.
This post is my digina story. But I'm not talking about a personal experience that has brought me to the digital legacy as a relevant subject, or about a story that has been told to me, I want to motivate my readers, you, to look at the digital heritage from a different perspective today – as an opportunity.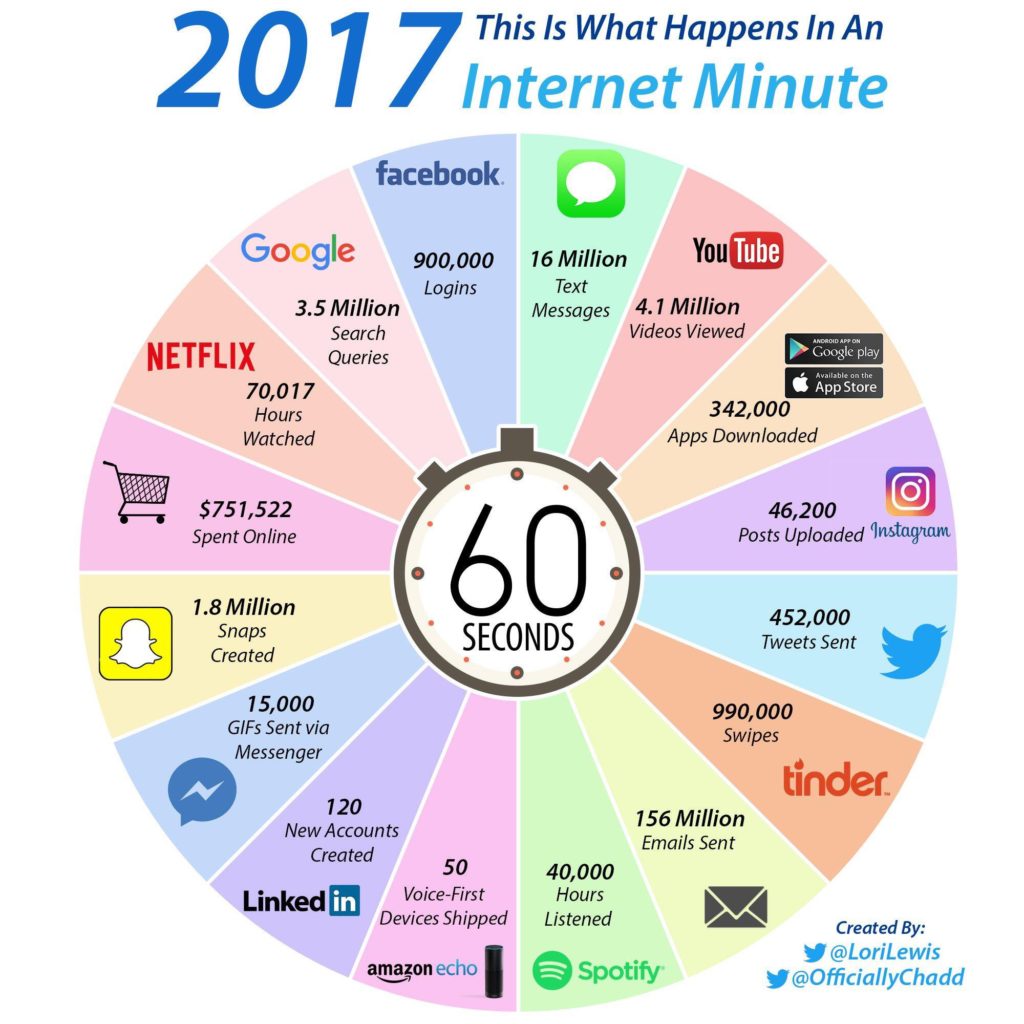 Every minute, 72 hours of video footage is uploaded to YouTube and 4.1 million videos are watched, 3.5 million searches are carried out via Google, 156 million e-mails are sent, 2.5 million "sharing" on Facebook is pressed and 452,000 tweets are sent. Our life is digital. We have the potential to reach the whole world with a blog post, to talk to friends all over the globe or simply to work anywhere – decentralized, mobile and free of any geographic ties.
But we have more than a revolution in the way of communication, we have the potential to become digital immortal. I'm not talking about artificial intelligence solutions like the movie "Transcendence" with Johnny Depp, I'm talking about our work, our daily actions, can be our own little digital heritage. This can be a professional heritage in which we put our knowledge on the Internet in videos, but it can also be a very private heritage.
A family estate that our children and grandchildren may still be able to see the photos from our years of study or our personal achievements in many decades to come. Maybe one day my grandchildren will look at photos of me during my lecture on the digina stage and think…. to be honest, I don't want to know what they will think.
This is my #diginastory. She's a call. Leave your digital legacy and I'm not talking about cloud solutions or account settings, which you should also set up, I'm talking about your individual and personal legacy. Your chronicle, your life. Leave it to the next generation and show them who you were. Leave your tracks in the digital cosmos and become immortal.
Find out more at the digina
I would like to cordially invite everyone who has become curious about the digital heritage to the digina in Munich. On November 4th, 2017 the digina BarCamp will take place at the Burda Bootcamp. Here you have the opportunity to help shape the digital future and develop innovative solutions together in an interdisciplinary team.
The conference will take place on 16 November. All information about the event can be found at www.digina-conference.com. I have a special discount for you, just enter "SpecialB17" in the tickets and get a discount for the event. At 10 a. m. I will give you a keynote on the subject of "Digital life – data, companies and the future", where I will take you on a journey through the digital transformation and its significance for our future.
If you have any questions, please send me a comment or a message. If you also want to share your digina Story, then I would like to encourage you to do so.