Today is International Environment Day. Under the motto "Together for the environment and climate – avoiding plastic waste", innovators, researchers and companies from a wide range of industries are taking up the challenge and working to make our world a little bit better, more resource-efficient and more environmentally conscious. But what innovations are out there? Four environmental innovations of recent years.
I think there is little doubt that climate change is one of the greatest challenges of our time. The International Day of the Environment should therefore focus on people who are striving for a better future. Technological innovations play a major role here; from blockchain and robotics to the reinterpretation of familiar objects.
1. The carbon dioxide trap of Carbon Engineering
Carbon dioxide is one of the biggest drivers of climate change. Due to the excessive emission of CO2, the resulting greenhouse gas has a far-reaching effect on global warming. More and more countries are working on a strategy to minimize emissions, but everyone can help. The Canadian start-up Carbon Engineering wants to create something useful from carbon dioxide and convert it into artificial fuel. While one of Carbon Engineering's plants produces methane from carbon dioxide and hydrogen, the second plant, located in Switzerland, aims to bring carbon dioxide to the soft drink industry.
2. Zéphyr Solar
Zéphyr wants to use its innovation to bring electricity to disaster areas. To do so, they use a photovoltaic balloon and environmentally friendly generators to make this possible. The balloon only needs water to rise into the air and can then collect solar energy from a height of up to 50 metres. Via a connected cable it conducts this energy back to the base on the ground, where it is stored. The aim of the developers is to use the easy-to-use solar balloon in areas that have been hit by natural disasters and urgently need electricity.
3. B-Droid – the robot bee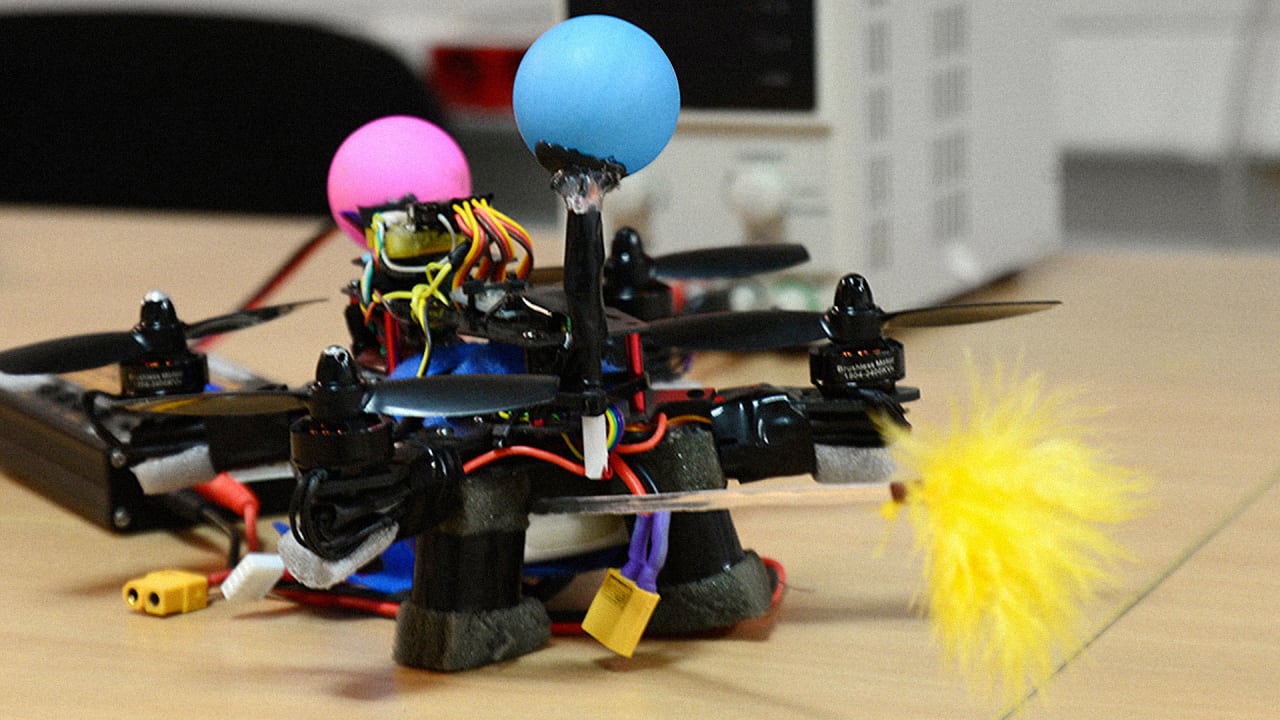 Bee mortality is a major problem for the environment. With the disappearance of the honey collectors, the pollination of plants is also in danger. B-Droid is a promising attempt to create a robot bee that can pollinate crops as effectively as its organic counterparts. However, B-Droid is not intended to replace bees, but rather to boost the natural bee population by using robotic bees to perform pollination tasks with low nutrient content and high workload.
The vision of the Warsaw research team is to create a management platform that controls swarms of autonomous and semi-autonomous robotic bees. These are designed to effectively identify and pollinate crops.
4. Seabin: safe cleaning of the oceans
Our oceans suffer from plastic and other types of pollution. The innovators Andrew Turton and Pete Ceglinski want to change that and have developed the "Seabin" for this purpose. "Seabin" can collect plastic, detergent and oil to filter clean water through its structure.
This is made possible by an underwater pump that sucks up and filters the water. All pollutants are collected and filtered out through the collection bag inside.