How can you guarantee the quality and authenticity of a branded product? Nike is working on making their running shoes even more unique. According to a recent patent application, the system that Nike plans to use will use block chain to bind cryptographically secured digital assets to their physical products. The working title of this development is currently CryptoKick.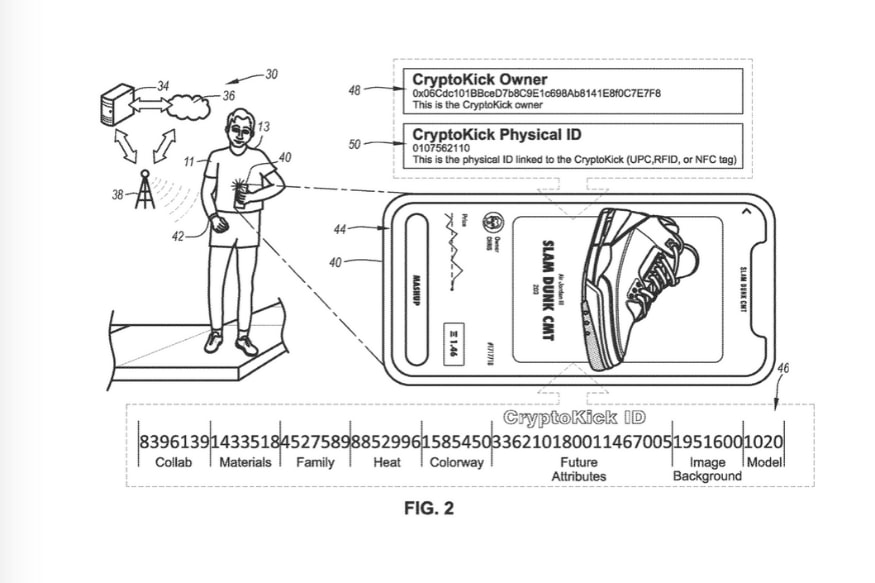 Nike's patent outlines a system by which Blockchain can be used to attach cryptographically secured digital assets to a physical product, in this case a sneaker, and then use a Nike platform to verify the ownership and authenticity of sneakers using the Blockchain-based system.
So when you buy a pair of the "CryptoKicks", you also receive a digital asset that is linked to a unique identifier for the shoe.
"When a consumer buys a genuine pair of shoes a digital representation of a show may be generated, linked with the consumer, and assigned a cryptographic token, where the digital shoe and cryptographic token collectively represent a 'CryptoKick'."
Similar to the sale of a car via Blockchain, the associated digital "asset" can also be transferred when the sneaker is resold. This is made possible by a digital locker, i.e. a cryptographic wallet.
In order to increase the benefit even further, Nike has added a gamification approach behind it. The owners of CryptoKicks can mix the digital shoe with another digital shoe to create "shoe offspring" that they can then have manufactured as a tangible product.
The future will show whether this approach of Blockchain will prove to be really profitable and how consumers will take up the new possibilities of digital shoes. But with this patent, which has now been approved by the US Patent Office, Nike is launching into a very special Blockchain future.